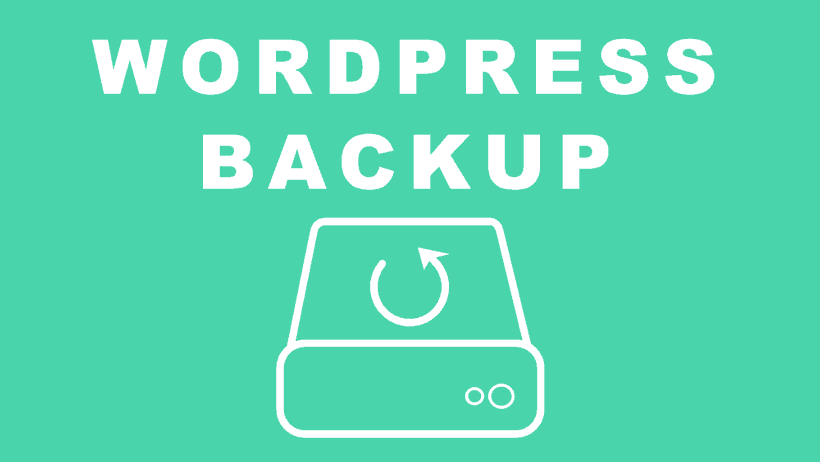 I review different WordPress backup plugins and the many nuances I noticed about each one. There are numerous features to consider and many ways to go about it. I go over several options explaining why I like (or don't like) each one.
The bottom line:
If you need a reliable no-fuss, most reliable hassle-free backup….choose BackWPup

If you plan to restore or do migrations…choose WPvivid.

Both are great.

Yes, I feel this way forever (2022, 2032, 3032) unless something changes my mind.
1. BackWPup – WordPress Backup Plugin (FREE & PAID)
My NEW favorite backup plugin! The free version can do FULL BACK-UPS (with scheduling options), and also remote-backup to S3. HELL YES! I can see why it's popular as hell.
Many features in the free version (even things I didn't think about). Super clean space-efficient UI (no annoying advertisements like UpDraft). Simple progress bar and helpful notes about the backup progress. No over-technical cryptic status messages or ambiguous spinning icons that make you wonder if it's actually working. These guys are going to heaven!
I like that the free version also has offsite S3 backup capability.
Has options to slow the backup process so larger sites don't completely lag your server.
Also generates XML list of plugins and content.
Complete feature comparisons with other popular backup plugins.
TIP: put the name of your site in the archive name, you'll thank me later.
The ONLY thing this plugin doesn't have is a simple restore feature (you have to pay for it). It doesn't bother me since I can do manual restores just as easily anyway.
2. WPvivid Backup Plugin
We have a new player in the house. I haven't tried every feature yet but it looks promising. Tons of pro features all for FREE. It backup and restore locally, remote backups, site cloning. Incredible stuff. I just tried it and I love it. It has even more features in its free version than BackWPup. The main one is that it can do restores, and can also do migrations. It intelligently detects if you're doing a site restore or s)te migration (even rewriting URLs).
The only reason I can't give it the #1 spot is because A) I haven't tested it long enough yet, and B) I found some instances where it didn't backup and didn't tell me why. Don't get me wrong, it was an 8GB super complicated test site.
Full backup features – granular options, scheduling, backup remotely. It can also do split-archive with custom sizing, useful when your server has storage or processing limits that won't let you generate huge archives.
Full restore features – I LOVE THIS! Can restore from local, FTP, remote.
Migrations – it can also do migrations! Very easy as you simply install it on both sites and it'll transfer over. And it'll also rewrite URL strings for you!
Also useful when webhosts block other backup plugins but not this one.
Check out WPvivid Backup Plugin
3. UpdraftPlus WordPress Backup Plugin (FREE & PAID)
I absolutely hate their free version (clunky UI and limitations), but am fully aware and respect many developers who swear by Updraft and trash BackupWordPress for "just doesn't work, keeps spinning forever". Many people seem to like and recommend it but it's not for me. Updraft however is definitely the best paid plugin. Get it if you need to backup to offsite location (S3, Google Drive, DropBox, etc).
Honestly, I don't recommend this plugin considering there are free ones out there with a cleaner interface and more features. Their free version is too neutered for me!
FREE version can backup off-site – I like it if you want a free version that backs up offsite, just beware that it can't back up non-WP directories though!
Many options – has all the premium options like scheduling and exclusions and what not.
Granular backups – great if you like to back things up in bits and pieces. But horrible for if you just want a simple 'back everything up' option.
Can't back-up entire root directory – not unless you pay for premium (so it misses my secret directories or files that I or clients may have placed in unconventional locations).
Annoying GUI – that isn't as easy to use as BWP in my opinion.
Feels bloated – feels bloated to me.
Spammy advertisements – nags me to pay for premium.
Messy uninstall – leaves orphan data in database when you uninstall it (probably trying to preserve settings, etc).
PREMIUM is good – the paid version can do many things and works well. I have to give them that. Very reliable.
4. BackupWordPress (FREE)
My old favorite and easy to use! I feel BackupWordPress can be finicky especially on shared hosts where it sometimes runs out of memory but when it works, it works great.
This one can be really helpful for backing up big sites, since it allows you to choose specific directories to backup and exclude.
Clean interface – easy to use. Very clean and simple to understand.
Back up database or entire directory – hooray! It can backup the entire directory and site!
Scheduled back-ups – daily, weekly, monthly, whatever you want.
Easy Excludes – choose what you DON'T want to back-up, such as huge directories, etc.
Premium extension – I love that it works well with the free version and if you want extra features like backing up off-site, etc…you can buy the premium version.

(UPDATE: so sad, they are no longer selling it!)
5. BackupBuddy
I absolutely hate it. Annoying screens and advertisements all over your dashboard. Lots of colors and unorganized design.
Somewhat functional – yes, it works and it's easy to use although I have had some clients say it was unreliable.
Annoying UI – annoying interface that makes it appear bloated.
Autoloads – I saw a site with 1MB in autoloads from this plugin. BAD!!!
6. WP Time Capsule
Sometimes you're not actually wanting a long-term backup solution, but just a short-term one so you can reverse changes when something goes wrong. This is an awesome plugin that let's you go back and forth. It's a great "snapshot" backup plugin that lets you restore from an earlier time. Great for quick backups and restoring things when updates go wrong. Incredibly clever!
What about the others?
Etc and etc and etc. I haven't tried them much.
Looking for WP migration plugins?