Don't trust or sign up at Rocket Laywer (www.rocketlawyer.com)!
I was an idiot who didn't know any better. I signed up to get access to some free forms to use for my business and it turned out to be a total scam! They'll collect your credit card info and promise NOT to bill anything but actually, they take out $30-35 USD every month from your account! They won't invoice you or send emails to let know you're being charged. ARGH…absolute scammy ripoff!
Details of my experience inside! (Please check your bank statements right away if you've signed up for Rocket Laywer!)
Good luck trying to cancel from their website. When you log in, there's no charges shown anywhere or any place to cancel. I had to complain on their Facebook profile page and threaten to leave negative reviews everywhere. That's when one of their people contacted me and refunded my money.
They've been doing this for a while, too. See all their complaints from other sites: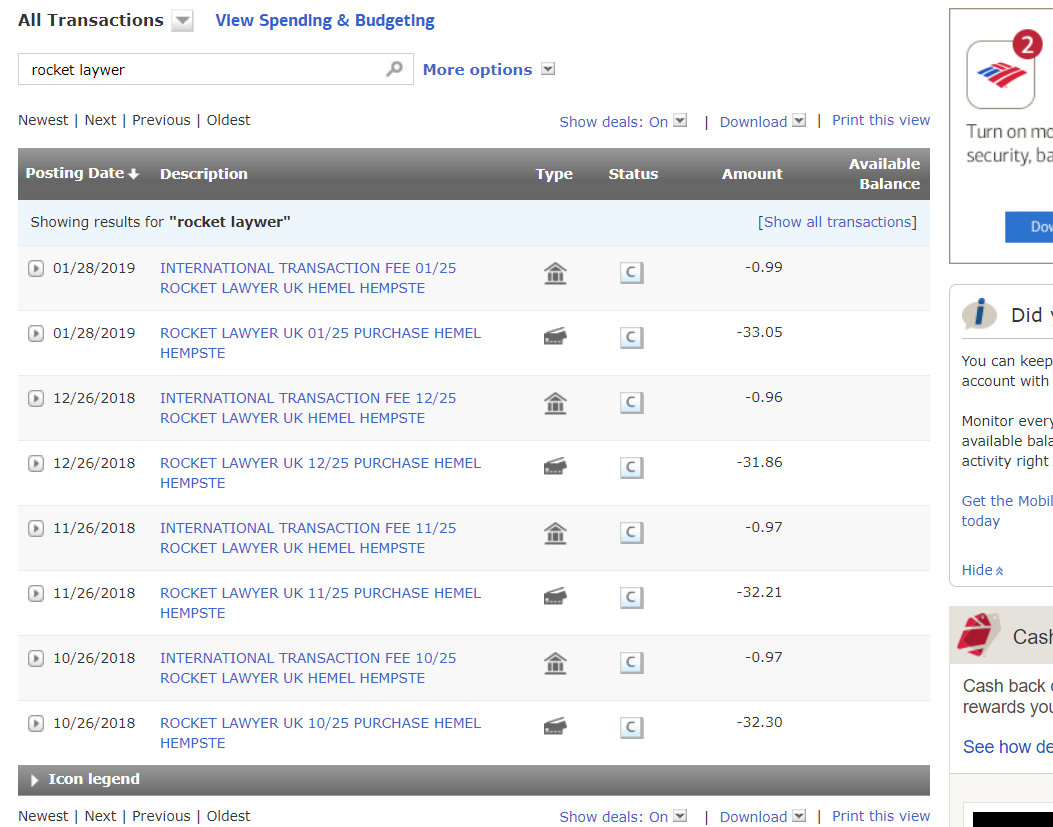 Here are the charges showing from my bank account. Money taken out for 4 months. Can you imagine if I I never noticed?

Look here on their website. Doesn't show anything in the billing history so you have absolutely no idea you're being charged. Freaken crooks!!!