I think the problem with inmotion is they use really outdated servers and also overcrowded. Even their VPS is running php 5.x, and when my friend complained, support told him it was his site and not the server. So he was paying $80/month for really bad server and also no support. Since he moved servers, everything was so much faster.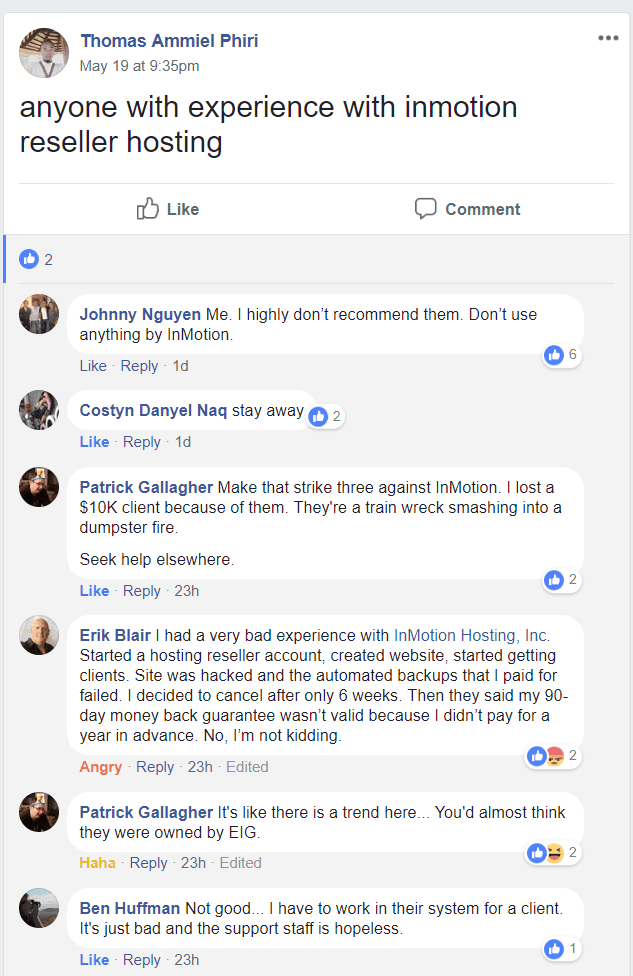 Common client complaints:
I'll be updating this soon. You can see many here (FB group post).
Things I've witnessed personally or heard from other clients:
Only php 5.x – yes, some accounts still don't have php 7 yet. It's riculous.
No opcache – WTH?! Doesn't this come standard with all php 7 installs?
No memcache/redis – obviously, they're such low budget hosting.